3752 Giles Avenue
St. Louis, MO 63116
314-632-6846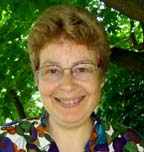 Mary Raber: Since the fall of the Soviet Union, the Christian community has been an open and active presence for those struggling with HIV/AIDS, homelessness, and drug addiction. St Louis Mennonite Fellowship supports the work of Mennonite Mission Network missionary, Mary Raber as she helps train leaders for Christian ministry at Odessa Theological Seminary in the Ukraine.
Community Mediation Center: The Community Mediation Center of St. Louis provide community mediation for neighborhood disputes, facilitates conversations between police and citizens with complaints, and support large group community conversations. We believe that conflict is best resolved when people talk together to discern their needs and interests and come to mutually beneficial agreements.
Isaiah 58: St Louis Mennonite Fellowship works with Isaiah 58 ministries, a not-for-proft agency that seeks to meet the needs of low-income people in South St Louis. Isaiah 58 sponsors a food pantry, thrift store, utility assistance and job placement assistance.
City on a Hill: City on a Hill is a joint ministry of Bethesda Mennonite Church and St Louis Mennonite Fellowship, and its focus is multicultural worship, Bible study, and fellowship. It seeks to encourage racial reconciliation within the church and in the community.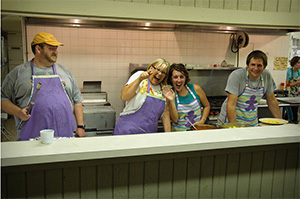 Peace Meal Project: The Peace Meal Project is a ministry of food and fellowship hosted St. John's Episcopal Church. A free meal is provided every Saturday afternoon from 4-5:30 pm at St John's. Members of St Louis Mennonite Fellowship support this project by helping to prepare and serve meals.
Mennonite Disaster Service: In the face of natural disasters, we are called to care for one another. Each year, members of the congregation take a week to help rebuild places touched by tornados, hurricanes, or other troubles.
Project Peanut Butter: Project Peanut Butter (PPB) seeks to advance the treatment of severe malnutrition, the single largest cause of child death in the world today, using effective, locally produced ready-to-use therapeutic foods. This nonprofit is formed to provide needed nutritional and medical support primarily to children suffering from severe acute malnutrition in sub-Saharan Africa and beyond.